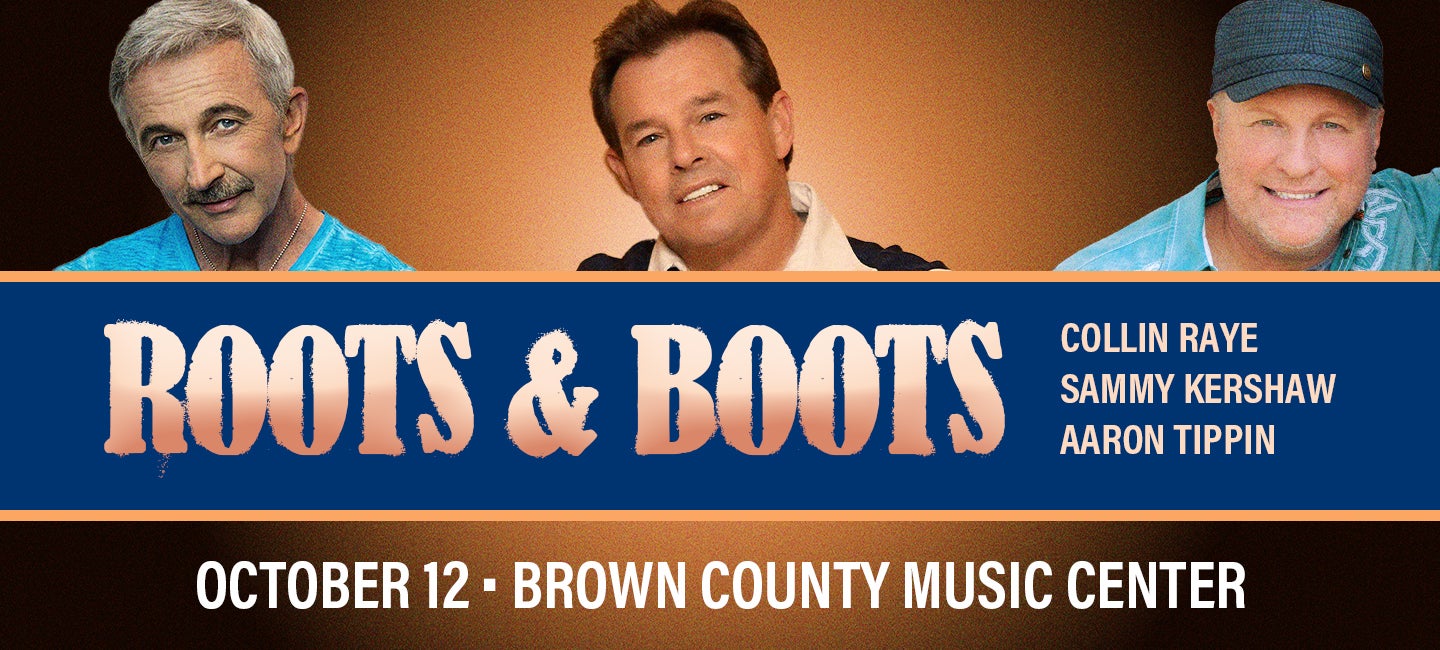 NEW DATE: Roots & Boots
Featuring Aaron Tippin, Sammy Kershaw & Collin Raye
NEW DATE: Roots & Boots
Featuring Aaron Tippin, Sammy Kershaw & Collin Raye
Oct
12
, 2023
NEW DATE: Roots & Boots
Featuring Aaron Tippin, Sammy Kershaw & Collin Raye
Date

Oct

12

, 2023

Event Starts

7:30 PM

Availability

On Sale Now
Event Details
NEW DATE: Due to unforeseen circumstances, Sammy Kershaw is unable to perform the upcoming August 24 Roots & Boots show at Brown County Music Center, and he is on strict doctor's orders for complete rest. Fortunately, Sammy is expected to make a full recovery and is looking forward to performing for everyone on the new date October 12, 2023. All tickets for the August 24 performance of Roots & Boots will be accepted on October 12.
Refunds available until September 18 for those that cannot make the new date. Any questions please contact the box office.
*******
The Brown County Music Center in Nashville, Ind., announces Roots & Boots, a powerhouse country concert featuring Aaron Tippin, Sammy Kershaw and Collin Raye for an evening filled with stories and songs as they get back to the roots of their music.
Aaron, Collin, and Sammy have amassed almost 70 combined Top 40 hit singles. Aaron's hits include, "You've Got to Stand for Something," "There Ain't Nothin' Wrong with the Radio," and "Kiss This." Collin is known for "Love Me," "In This Life," and "That's My Story." Sammy's hits include "Queen of My Double Wide Trailer," "She Don't Know She's Beautiful," and "Third Rate Romance."