Nashville boutique's apparel available for limited time at Brown County Music Center after being featured at GRAMMY® Awards

After a trip to the 2023 GRAMMY® Awards, apparel with a message of kindness from Nashville's own Lumi Boutique is now available for a limited time at the Brown County Music Center! The locally made "Let's Be Better Humans" apparel was recently included in the official GRAMMY ® gift bag given to the award show's presenters and performers in February 2023.
Lumi Boutique (67 Franklin St., Nashville) is owned and operated by Finnish-American Mari Hendricks, and sells apparel, soy candles, bath and body products. Hendricks also makes cosmetics that are Leaping Bunny Cruelty Free Certified. "I'm really excited to bring a small town message of kindness into the spotlight," says Hendricks. "I hope everyone who receives a shirt is inspired to spread kindness around the world. I think we all could use a little more kindness in our lives and in the community."
Patrons attending shows at the Brown County Music Center can purchase the "Let's Be Better Humans" apparel at the venue Box Office for a limited time during regular and event hours beginning March 8, 2023.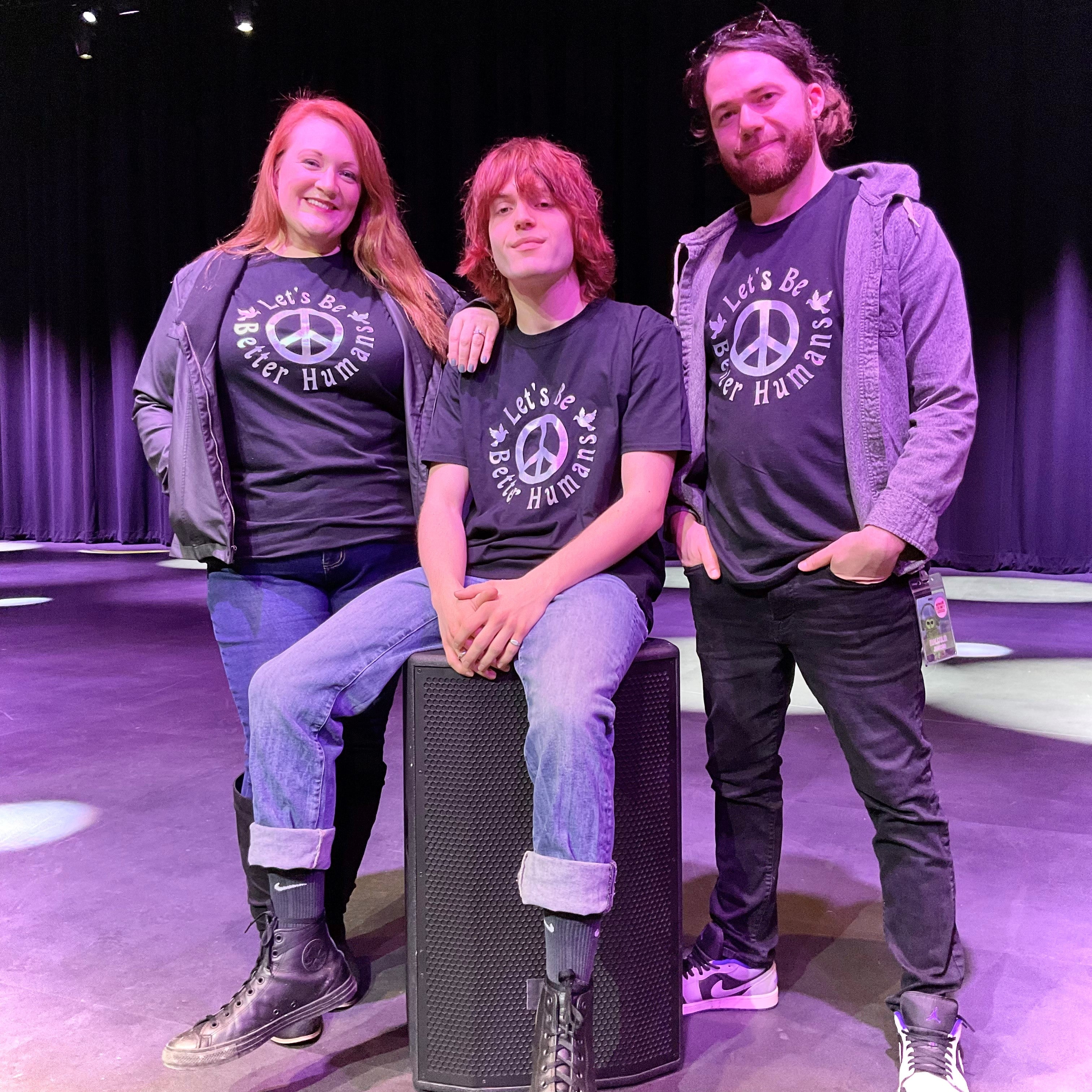 Recent Media Highlights:

Brown County venue draws stars, sold-out shows (Indianapolis Business Journal)

Shaping the Success (Our Brown County)

Get the Most out of Your Trip to the New Brown County (Indianapolis Monthly)
Kevin Costner and band at music center (Columbus Republic)
Shows to resume at Brown County Music Center (Indiana Public Media)
Bandit Lites Sales Team Illuminates Brown County Music Center (Live Design)

Chris Thile performance at Brown County Music Center breaks genre barriers (Indiana Daily Student)

Brown County Music Center designer & owner receive prestigious construction industry award (WBIW)
New Brown County Music Center is open (Indiana Public Media)

Unique music venue opens in Brown County (Franklin Daily Journal)
Here's what the new Brown County Music Center looks like and what to know about it (Indianapolis Star)