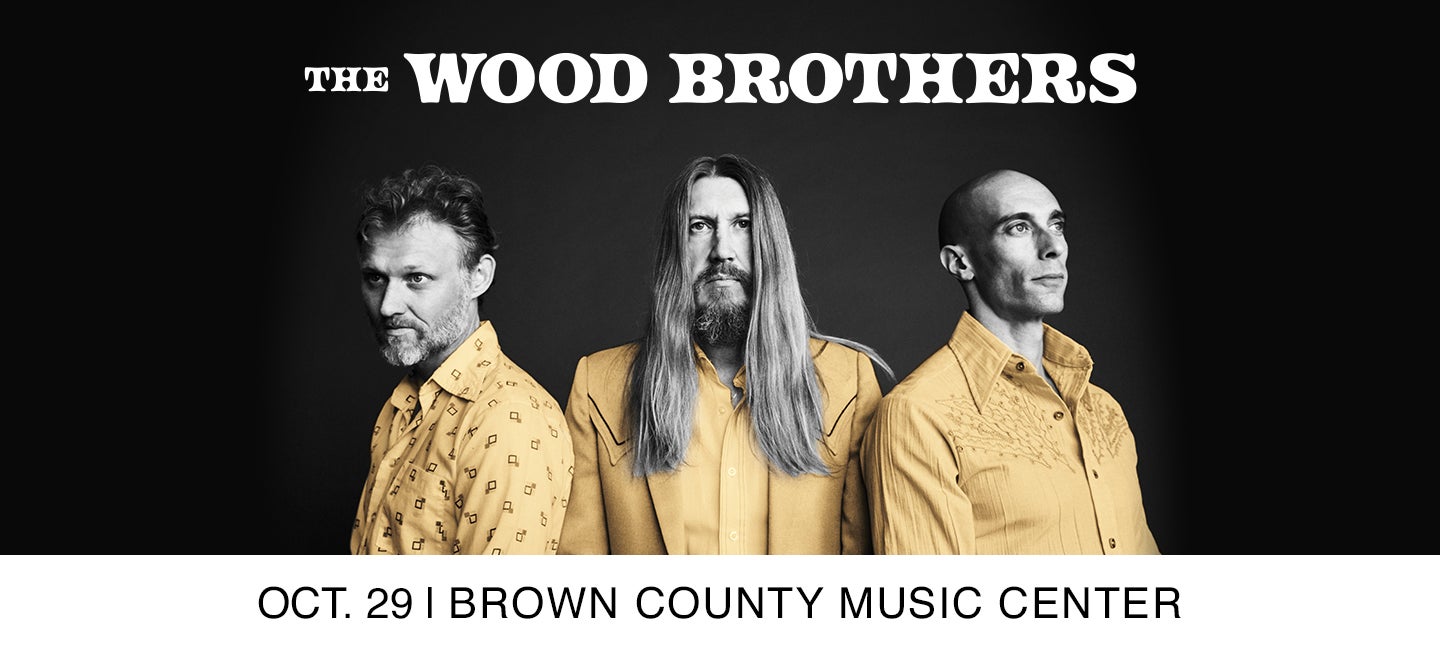 The Wood Brothers
No Health Check Required
The Wood Brothers
No Health Check Required
Oct
29
, 2022
The Wood Brothers
No Health Check Required
Date

Oct

29

, 2022

Event Starts

8:00 PM

Availability

On Sale Now
Event Details
The Wood Brothers have partnered with American Friends of Canadian Conservation so that $1 per ticket will support The Nature Trust of British Columbia (NTBC) in their efforts to conserve ecologically-rich wetlands and protect irreplaceable land from development. Every $1 donated will be matched by the U.S. Fish and Wildlife Service with $2 so more endangered wetlands can be saved. If you'd like to learn more, please visit this link.
Dubbed "masters of soulful folk" by Paste, The Wood Brothers formed after brothers Chris and Oliver Wood pursued separate musical careers for 15 years. Chris already had legions of devoted fans for his incomparable work as one-third of Medeski Martin &Wood, while Oliver toured with Tinsley Ellis before releasing a half-dozen albums with his band King Johnson. With drummer Jano Rix added as a permanent third member, it's become quite clear that The Wood Brothers is indeed the main act.
Blue Note released their debut Ways Not To Lose in 2006 and Loaded in 2008. The band moved to Zac Brown's Southern Ground Artists for Smoke Ring Halo with The Muse to follow in 2013. After relocating to Nashville, The Wood Brothers released Paradise in 2015 recorded at Dan Auerbach's Easy Eye studio. In 2016, the band returned to Levon Helm's famed Woodstock Barn and recorded Live At The Barn which captured their sold-out performance that night and showcased the kind of singularly eclectic and electrifying performance style that's earned them devoted legions of fans around the world.
Kingdom In My Mind, their seventh studio release and most spontaneous and experimental collection yet, follows 2018's One Drop Of Truth, which hit No. 1 on the Billboard Heatseekers Chart and garnered the band their first GRAMMY nomination for Best Americana Album. NPR praised the record's "unexpected changes and kaleidoscopic array of influences," while Uncut hailed its "virtuosic performances and subtly evocative lyrics," and Blurt proclaimed it "a career-defining album." Tracks from the record racked up roughly 8 million streams on Spotify alone, and the band took the album on the road for extensive tour dates in the US and Europe, including their first-ever headline performance at Red Rocks, two nights at San Francisco's legendary Fillmore (captured on their 2019 release, 'Live At The Fillmore'), and festival appearances everywhere from Bonnaroo to XPoNential.
Recorded live to tape, the band's freewheeling, improvised sessions became a vast pool of source material from which The Wood Brothers would go on to draw Kingdom In My Mind. While on past records, the band—Chris, guitarist/vocalist Oliver Wood, and drummer/keyboardist Jano Rix—would write a large batch of songs and then record them all at once, Kingdom In My Mind found them retroactively carving tunes out of sprawling instrumental jam sessions like sculptors chipping away at blocks of marble. A testament to the limitless creativity of the unharnessed mind, the record explores the power of our external surroundings to shape our internal worlds (and vice versa), reckoning with time, mortality, and human nature. The songs here find strength in accepting what lies beyond our control, thoughtfully honing in on the bittersweet beauty that underlies doubt and pain and sadness with vivid character studies and unflinching self-examination. Deep as the lyrics dig, the arrangements always manage to remain buoyant and light, though, drawing from across a broad sonic spectrum to create a transportive, effervescent blend that reflects the trio's unique place in the modern musical landscape.