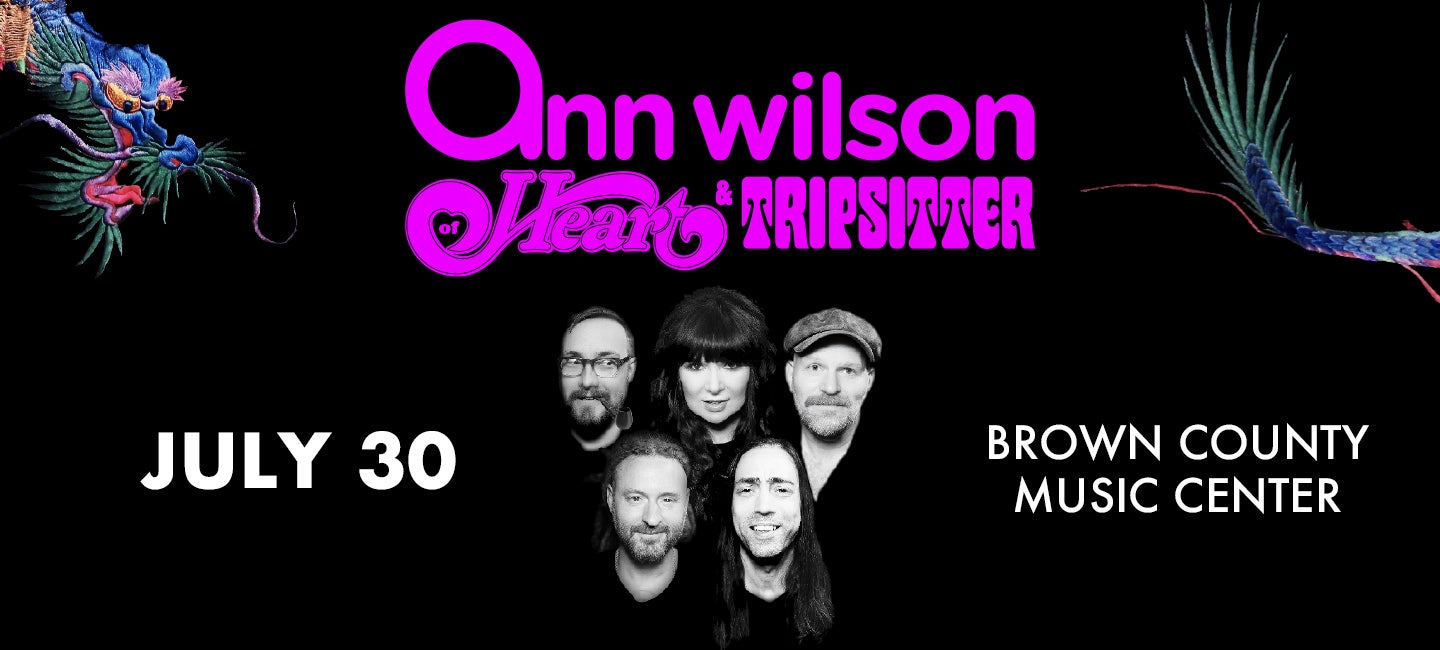 Ann Wilson of Heart & Tripsitter
Ann Wilson of Heart & Tripsitter
July
30
, 2023
Ann Wilson of Heart & Tripsitter
Date

July

30

, 2023

Event Starts

7:30 PM

Availability

On Sale Now
Event Details
The Brown County Music Center in Nashville, Ind., announces a new performance date for Ann Wilson of Heart & Tripsitter to take place on Sunday, July 30, 2023. This show was originally scheduled to take place in 2022 and was postponed at the time. All tickets for the previously scheduled date will be honored at the new date of July 30, 2023.
Ann Wilson, known the world over as a founder and the lead singer-songwriter of the barrier-breaking band Heart, is here to stay. Widely praised among the greatest singers in the history of rock, Ann's extraordinarily powerful voice has been sending chills down her audience's collective spine for over five decades, earning record sales of more than 35 million, an induction into the Rock and Roll Hall of Fame, and a Grammy Lifetime Achievement award. "Barracuda," "Crazy On You," and "Magic Man" are among the many songs she's written that now reside in the pantheon of rock's greatest hits. "Greed" from 2022's Fierce Bliss plays seamlessly alongside the classics in her current live set.
This past year, Ann sang with Disturbed's frontman David Draiman on the duet, "Don't Tell Me" from their recently released Divisive album, and lent her voice to Dolly Parton's forthcoming rock record. From Dreamboat Annie to Disturbed, to Dolly Parton and beyond, Ann Wilson defies genre. Prior to starting their summer tour, Ann Wilson & Tripsitter has been putting the finishing touches on a new album of original material. This year, Ann brings her show to venues everywhere with the same vigor and verve that she brought that one memorable night in front of Led Zeppelin at The Kennedy Center. You know the clip.