Brown County Music Center Homepage
Upcoming Events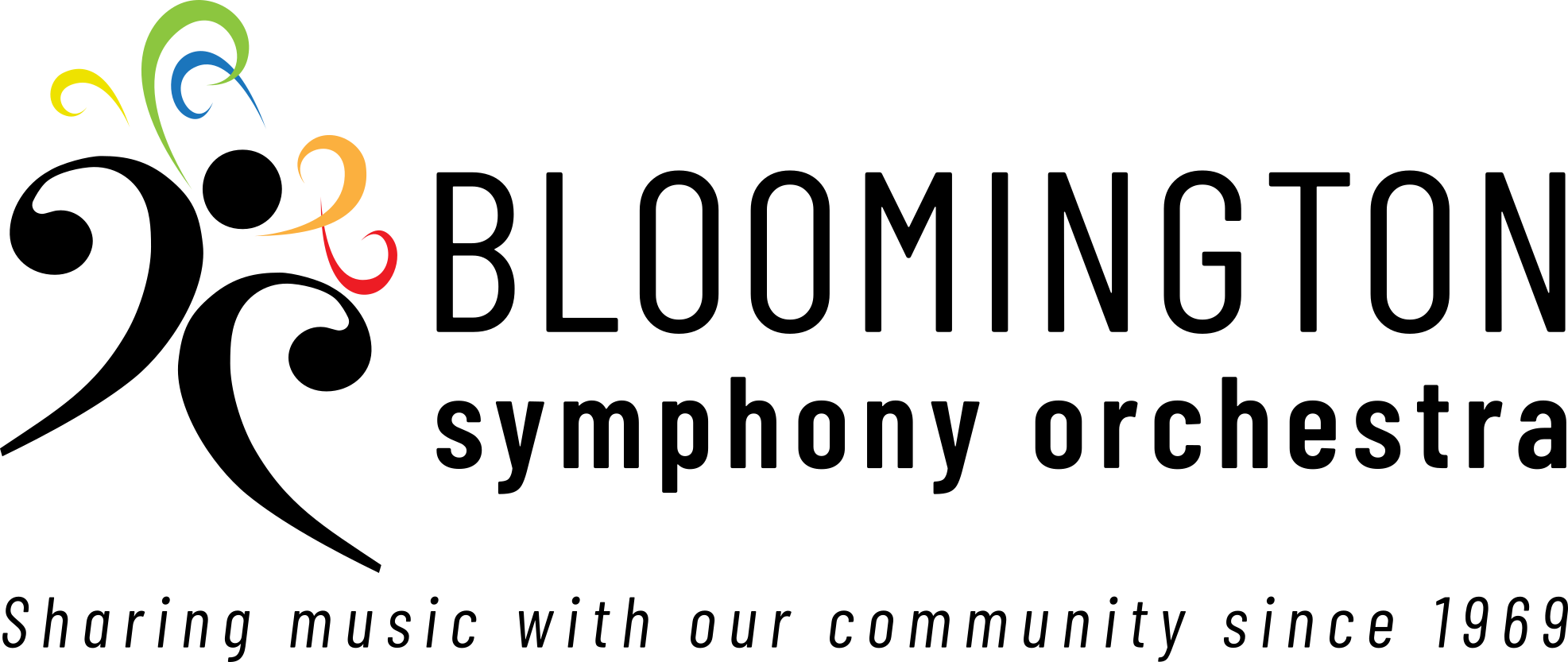 The Bloomington Symphony Orchestra's traditional Celebrate the Season show returns once more this year with a festive performance including themes of peace and thanksgiving. Come get in the holiday spirit with family favorites like "Sleigh Ride" and discover new music that's guaranteed to put some sparkle in your holidays!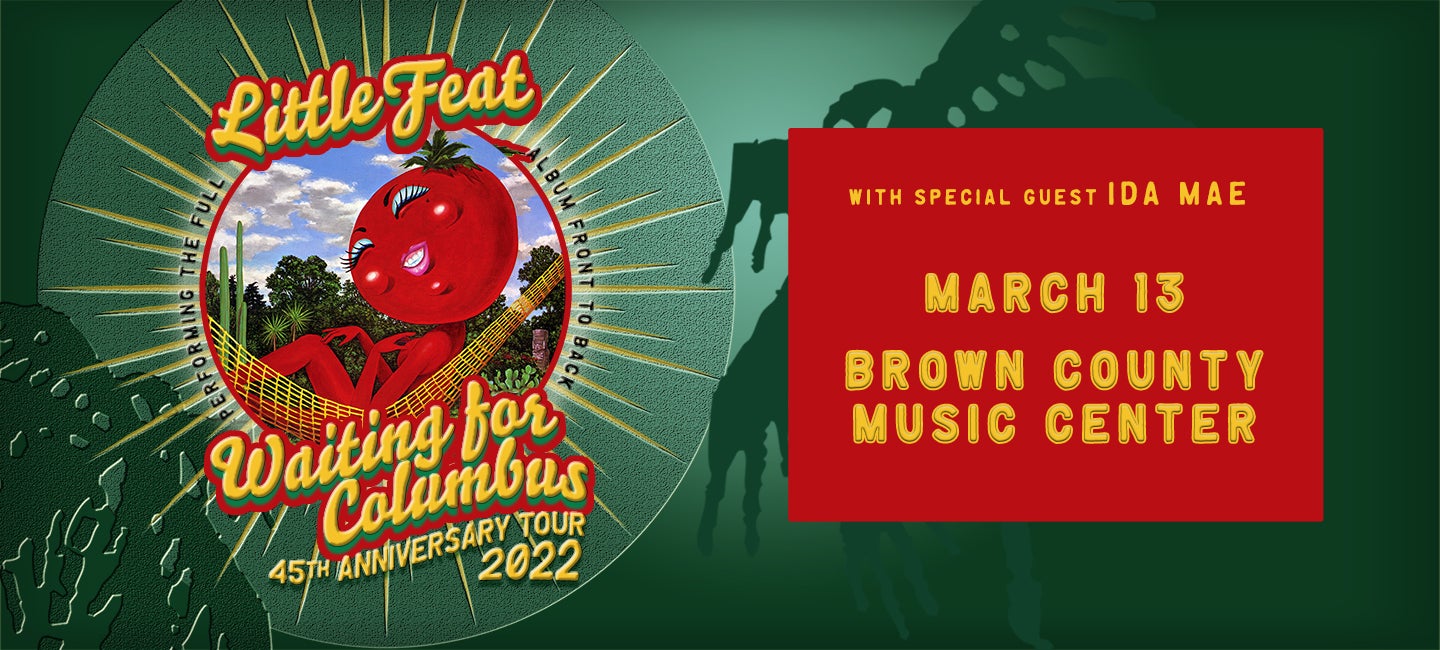 Little Feat: Waiting for Columbus Tour with Special Guest Ida Mae. Making a truly great live rock and roll album is an enormous challenge, so difficult that they are a rarity. Waiting for Columbus is a consensus member of that very exclusive club. After two years of Covid-enforced silence, Little Feat has big plans for its return to the stage. Hard on the heels of their November "By Request" tour, the band's March-April 2022 tour will celebrate the 45th anniversary of the legendary Waiting for Columbus, replicating the album at every stop.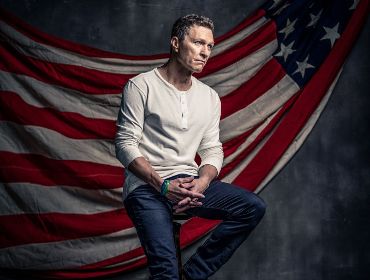 Morgan is an American country music artist and veteran of the United States Army. Indiana's own Clayton Anderson has gained a strong following across the Midwest and will open the show.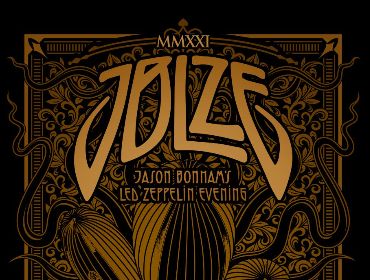 Jason John Bonham is an English drummer. He is the son of Led Zeppelin drummer John Bonham. After his father's death in September 1980, he played with Led Zeppelin on occasions, including the Ahmet Ertegun Tribute Concert at The O2 Arena in London in 2007.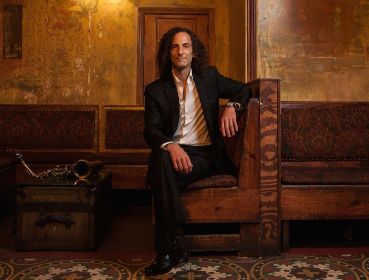 Kenny G is an American smooth jazz saxophonist. His 1986 album Duotones brought him commercial success. Kenny G is one of the best-selling artists of all time, with global sales totaling more than 75 million records.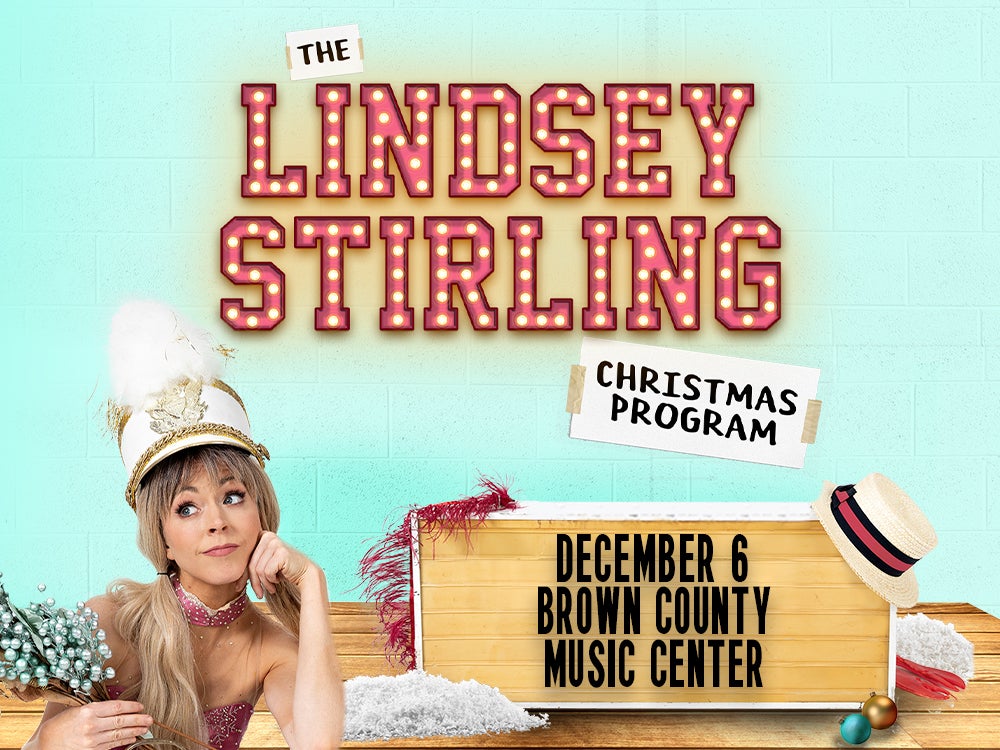 Lindsey Stirling remains fearless enough to always dream big.  Since the release of her 2012 self-titled debut, the electronic music impresario, violinist, dancer, and artist quietly and humbly became one of the 21st century's most innovative stars by clinging to her groundbreaking vision of cinematic violin-driven electronic music.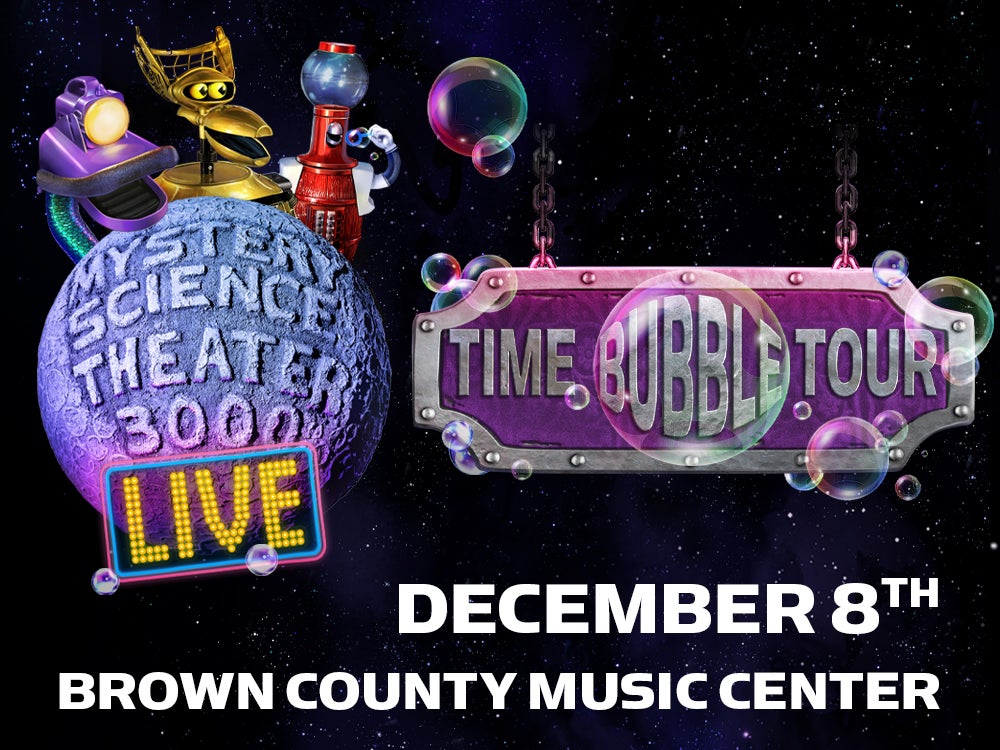 Alternaversal, the production company responsible for the critically-acclaimed TV series Mystery Science Theater 3000 on Netflix, has announced its nationwide tour of Mystery Science Theater 3000 (MST3K) LIVE: Time Bubble Tour. The long-running series (34 years old next Thanksgiving!) has also garnered the Peabody Award for Broadcast Excellence and multiple Emmy award nominations.